Currently the Organ Media Foundation is supporting the following projects
Organlive.com
Organlive is a streaming audio station dedicated to music of the classical organ. Broadcasting since 2003, Organlive has amassed a library of recorded organ music both new and old. Organlive's broadcast is free and reaches listeners of organ music all around the globe every day. Listeners may tune in on their computers, an Internet radio, or on their Apple or Android smartphones through dedicated applications. Organlive is funded by the listeners. For more information or to tune in, visit www.organlive.com.
Christmas Organlive is a seasonal audio station that plays only the portion of music from the Organlive library marked seasonal for Advent, Christmas, and Epiphany. These tracks are usually not available for much of the year, but come out in December. To tune in, visit xmas.organlive.com.
Positively Baroque
Positively Baroque is our second audio stream, similar to Organlive.com and dedicated to music of the classical organ, but focusing on music of the Baroque period and before. For more information or to tune in, visit www.positivelybaroque.com.
The Organ Experience
The Organ Experience is our third audio stream. It plays almost all of the music from the Organlive library, but grouped into 30 minute to 2-hour playlists of similarly themed music. To tune in to this free broadcast, visit OrganExperience.com.
YouTube videos
While out producing audio content, we often take along a video camera or two to document the occasion. Those videos often end up on YouTube as short segments. In 2018 this turned into an organ crawl series. Brent Johnson talks with resident organists about their instruments, listens to all of the stops individually, and then takes cameras inside the organ to see how they're laid out and how they work. As of 2023, over 100 organs have been documented on this channel. View our YouTube channel at www.youtube.com/user/OrganMediaFoundation to view all of our uploaded videos.
Your Sunday Service is a video series where various organists perform sacred and liturgical repertoire available in collections from various publishers. The purpose is to introduce church organists to new literature. Links to purchase the music either in printed or downloadable formats are provided with each episode.
At The Organ
At The Organ is a podcast about the classical organ, its music, and the people behind it. With a focus on education about organ music, composers, the history of the music and the instrument, and includes interviews with organists and organbuilders. The podcast is available in iTunes, Google Play, Stitcher, and all episodes are available at www.attheorgan.com.
Recording Services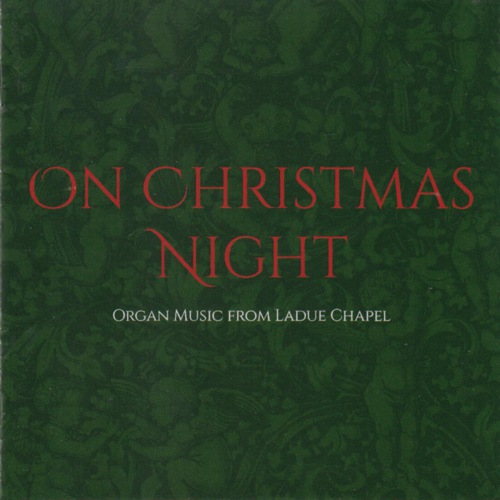 We are capable of providing high-quality, affordable recording services, specializing in the music of the organ. Organ Media engineered and produced the audio for the 2019 album "On Christmas Night" which has since been played on our stations, on the air in St. Louis and was heard on MPR's nationally synicated show Pipedreams. Contact us for more information.
Live Broadcasts
The Organ Media Foundation is capable of delivering audio from live events almost anywhere in the world via the Internet. In February and March of 2013 we broadcast two live concert events from Third Baptist Church in St. Louis, Missouri, and the entire 2013 International Organ Concert Series from the Cathedral Basilica of St. Louis was broadcast live on Organlive.com. In May of 2014 the dedication of a new Casavant Organ by Vincent Dubois was one of our most-heard broadcasts. In March of 2016 we broadcast the dedication of a new Schoenstein organ by Scott Dettra, and in June of 2017 we carried the dedication recital of the new Reuter organ in the Cathedral of the Immaculate Conception in Springfield, Illinois. If you are interested in having us broadcast and or archiving a classical organ event, concert, masterclass, lecture, or any other such event, please contact us for more information on how we can work together.
The King of Instruments
King of Instruments was the Organ Media Foundation's first foray into terrestrial radio. This is w weekly show of classical organ music initially produced in conjunction with the St. Louis Chapter of the American Guild of Organists and cooperation with the Radio Arts Foundation of St. Louis. The show was temporarily suspended in 2020 due to pandemic issues, but returned to production in 2023. Information about the show is available on the website KingOfInstruments.show and past episodes are available via SoundCloud.
Web Databases
Upcoming projects include expansion of websites of organ and organ performance-related data. We would like to make it as easy as possible for people to discover information about organs, organists, organ events, and organizations near them or around the world. Exploration of the best methods for presenting this information is ongoing.